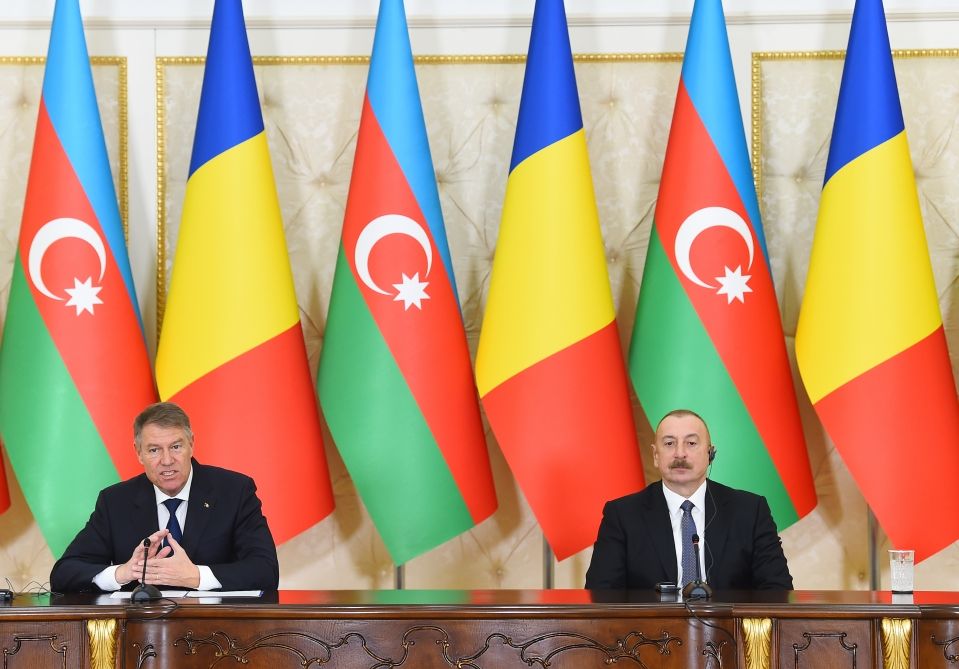 11:26 - 3 February 2023
---
February 3, Fineko/abc.az. Azerbaijan has started transporting additional gas volumes to Romania since January. Tomorrow, the state oil companies of both countries, Romgaz and SOCAR, will sign a new agreement. According to that agreement, additional gas will be transported to our country in 2023-2024.
ABC.AZ reports that this opinion was expressed by Romanian President Klaus Iohannis in a joint press statement with President Ilham Aliyev.
"Both the Southern Gas Corridor, as well as the future submarine transportation cable of electric energy produced in Azerbaijan from renewable resources, projects which are sustained by the European Commission will significantly contribute to ensuring the energy security in the European Union. We discussed these issues with President Aliyev today," the Romanian leader emphasized.