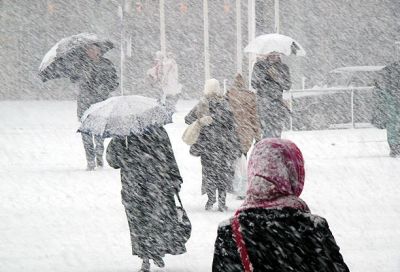 10:52 - 9.02.2023
---
February 9, Fineko/abc.az. The largest amount of snow fell on Gusar village of Laza, in the northern region of Azerbaijan. Here the height of the snow cover reaches 20 cm. And in the district center of Gusar - the height of the fallen snow is 10 cm.
ABC.AZ reports with reference to the Northeast Regional Hydrometeorological Center located in Guba, the lowest temperature in the northern regions (-14.2°C) was recorded in Guba village of Khinalig.
In the district center of Guba, 9 cm of snow fell, in Khinalig - 16 cm, in Khaltan - 14 cm, in Kryz - 12 cm, in Altiagaj settlement of Khizi district - 7 cm.
Despite the fact that the movement of cars on roads to remote villages of Guba district is difficult due to heavy snowfall, highways are currently open in all directions.