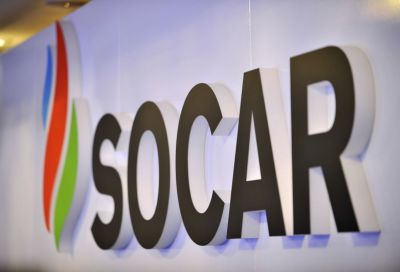 10:12 - 27.03.2023
---
March 27, Fineko/abc.az. The State Oil Company of Azerbaijan (SOCAR) has started the transit of Kazakh oil via the Baku-Tbilisi-Ceyhan (BTC) pipeline. The first batch of Kazakh oil produced at the Tengiz field was delivered by tanker 'President Heydar Aliyev' from the port of Aktau to the Sangachal terminal of Azerbaijan on 23 March, ABC.AZ reports with reference to SOCAR subsidiary SOCAR Midstream Operations LLC.
Transportation of Kazakh oil via BTC is carried out within the agreement between SOCAR and KazMunayGas, which provides for the transit of 1.5 million tons of oil a year. By the end of 2023, it is planned to carry out 12-14 tanker flights per month on the Caspian Sea. Tanker 'Shusha' to deliver the next batch of Kazakh oil will leave the port of Aktau on 27 March.
In 2022, SOCAR implemented important projects to modernize the network of prefabricated pipelines on the territory of the Sangachal terminal for receiving Kazakh oil in BTC. These projects have increased the use of BTC capacity.
Oil from Azeri-Chirag-Guneshli field and condensate from Shah Deniz, as well as volumes of crude oil and condensate from other sources are transported from Azerbaijan via BTC. The current throughput capacity of BTC is 1.2 million barrels per day or 50 million tons a year. Since the commissioning of the 1,768 km BTC pipeline in June 2006 until the end of 2022, more than 531 million tons (3.99 bn barrels) were transported through this pipeline in total crude oil that was loaded onto 5,244 tankers in Ceyhan and shipped to world markets. On 18 January of this year, BTC recorded exports of 4 bn barrels of oil.