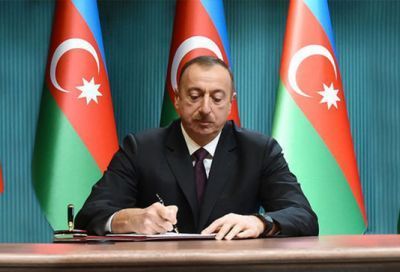 15:57 - 29.03.2023
---
March 29, Fineko/abc.az. President Ilham Aliyev has signed an order on additional measures surrounding the construction of highway Aghsu-Kurdamir-Bahramtepe (19 km)-Arabmehdibey-Dedeli-Gasimbeyli-Khalilli-Mustafaly-Geydellekli-Tekle-Delilar-Garagoyunlu-Kendoba of Aghsu district.
ABC.AZ reports that the State Budget will allocate AZN 7.8 million for state capital investments (investment expenditures) to the State Agency of Highways of Azerbaijan for completion of the construction of the above-said motor road, connecting 12 settlements with the population of 10,000 residents.
The financing will be carried out in accordance with subparagraph 1.31.3 "Distribution of State Budget-envisaged funds for 2023".