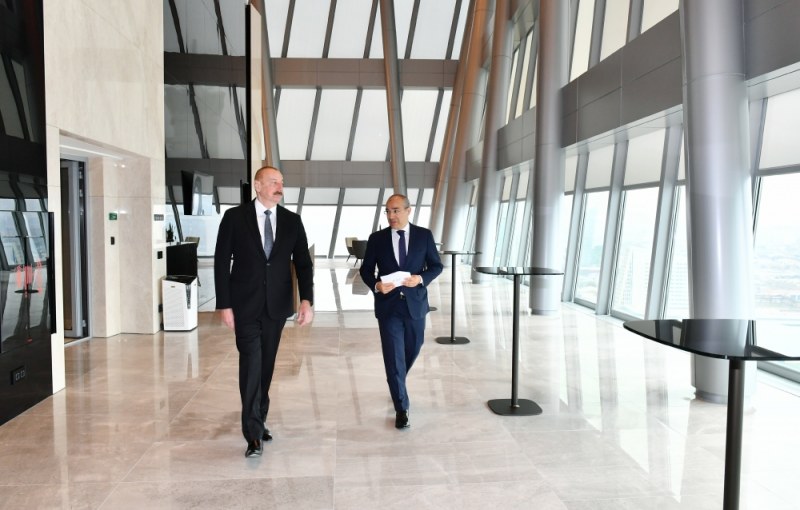 16:17 - 30.03.2023
---
March 30, Fineko/abc.az. A new administrative building of the State Service for Property Issues (under the Ministry of Economy) has been commissioned in Baku.
ABC.AZ reports that President Ilham Aliyev attended the inauguration of the new building.
One more has been added to the number of multi-storey buildings built in modernist style in the capital in recent years. The new building erected on the avenue named after the great leader Heydar Aliyev also attracts attention with modern architecture.
Economy Minister Mikayil Jabbarov informed the head of state about the building.
It was reported that the building is designed in the modernist style and postmodern style and has a complex structure. The height of the 33-storey building is 125 m. Each floor of the building, the supporting structures of which are resistant to a 9-point earthquake, is rotated relative to the other floor by 2.65 degrees, as a result of which the facade plane creates the effect of 90-degree twisting.