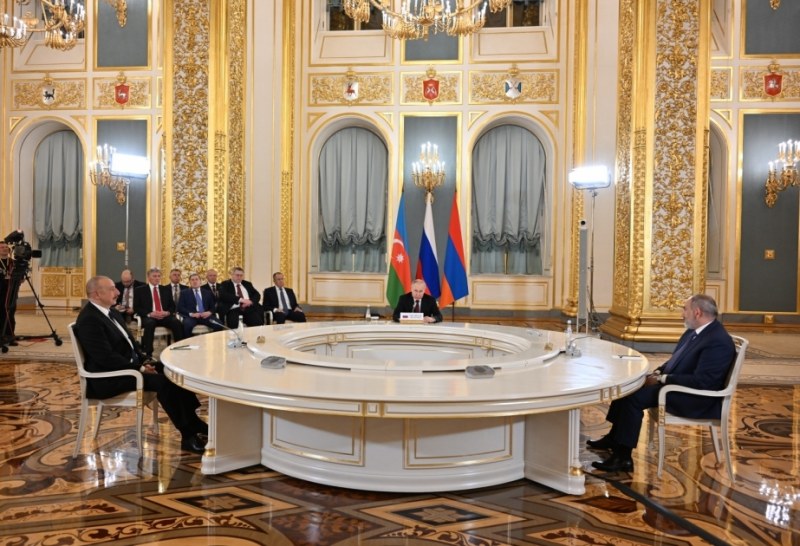 11:23 - 26.05.2023
---
May 26, Fineko/abc.az. A trilateral Summit of President of the Republic of Azerbaijan Ilham Aliyev, President of the Russian Federation Vladimir Putin and Prime Minister of the Republic of Armenia Nikol Pashinyan was held in Moscow on May 25.
ABC.AZ reports that at the trilateral meeting, Russian President Vladimir Putin noted that the remaining problems in unblocking transport communications are purely technical. He noted that, according to all three participants, this is a surmountable obstacle.
"This is why we decided that in the near future, in a week's time – I am now asking my colleagues to agree this date – the Deputy Prime Ministers of Russia, Azerbaijan and Armenia will have a meeting. They will resolve the issues that have not yet been resolved yet, so to speak," Putin said.
The Russian leader stressed that it is a good agreement and it gives hope for the resolution of the issues that have not been resolved so far.
Addressing to the Azerbaijani and Armenian sides with the question whether they are satisfied with such a deadline for preparing for the meeting of the deputy prime ministers, Putin received affirmative answers.