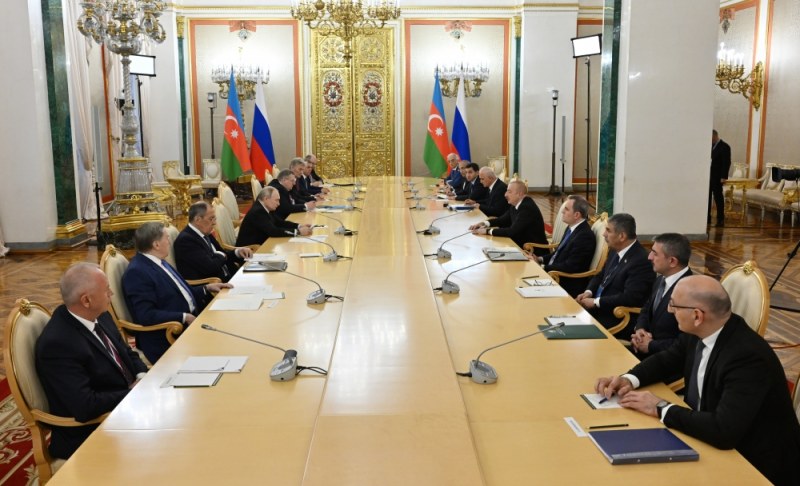 11:32 - 26.05.2023
---
May 26, Fineko/abc.az. I would like to take this opportunity to express my gratitude for the efforts of the Russian side towards normalization of relations between Azerbaijan and Armenia.
ABC.AZ reports that Azerbaijani President Ilham Aliyev stated about this during the meeting with Russian President Vladimir Putin.
"We very much appreciate these efforts, and the fact that you will participate in the trilateral meeting today also shows that the Russian Federation attaches great importance to Azerbaijan and Armenia finally reaching a peace agreement. I think that after the recent statements of the Armenian leadership on the recognition of Karabakh as part of Azerbaijan, as well as the recognition of the territorial integrity of Azerbaijan, indicating specific figures for the area of the Republic of Azerbaijan, the issue of agreeing on other points of the peace treaty will be much smoother, because this was the main factor we could not come to an agreement on.
So once again, Vladimir Vladimirovich, I do hope that we will take another step in the trilateral format towards normalizing relations between the two countries today. As for the bilateral agenda, it is quite extensive. We will go over it in detail," President Aliyev said.