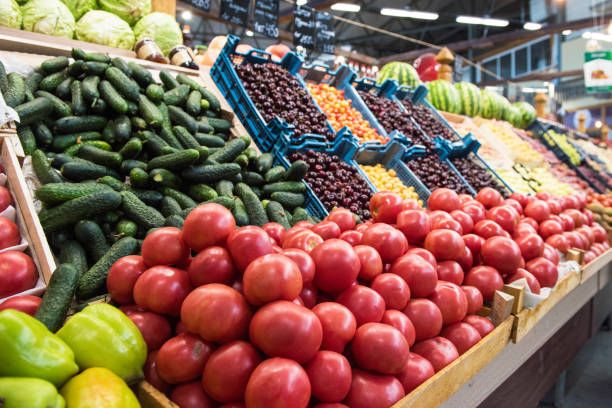 12:05 - 30.05.2023
---
May 30, Fineko/abc.az. With the beginning of the summer season, the prices of some vegetables rose, and this was ambiguously perceived by ordinary people.
While some could buy expensive vegetables, many complained that they could not afford it.
With this in mind, we wondered if the prices of vegetables on the market would decrease.
From research conducted by an ABC.AZ employee, it became known that there was at least a slight decrease in vegetable prices a month ago. But, in general, there is no significant reduction in price in the markets. So, if a month ago the price of tomatoes fluctuated within 3 or 4 manats, now, depending on the place, they are sold for 3 or 2 manats. For example, in the market located on the 8th kilometer, known to everyone as the "Eighth KM", tomatoes are offered to customers for 2, and in some cases for 2.50 manats. The largest price reduction was recorded for beans. Beans sold a month ago for 5 or 6 manats are now sold on the market for 1.50 manats. Although the prices of cucumbers have not decreased as much as for beans, they have also fallen in price. Cucumbers for 1 manat are now sold for 80 or 70 gapiks. And eggplants have not fallen in price yet. Compared to a month earlier, the price of eggplant remained the same and is sold for 1.20 or 1 manat. At the moment, we have presented to your attention the prices of vegetables that are used daily, but we will also regularly offer you other studies in this direction.