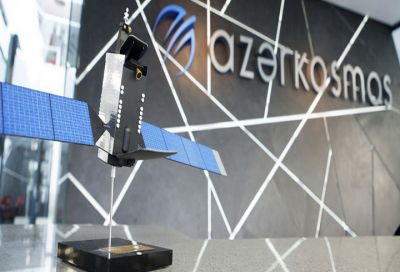 17:05 - 31.05.2023
---
May 31, Fineko/abc.az. Over Jan-Apr 2023, space agency Azerkosmos exported satellite telecommunications services for $6.2 million to 42 countries of the world.
ABC.AZ reports that this was reflected in the May issue of the Center for Analysis of Economic Reforms & Communications (CAERC).
Azerkosmos' revenues from export of services made up 77% of its total revenues. And in April 2023, Azerkosmos exported services to 41 countries for $1.6 million.
The Top 5 leaders in the export of satellite communications services for Jan-Apr 2023 included the UK with $1.7 million, Luxembourg with $1.4 million, the UAE with $595,900, Germany with $339,800 and Pakistan with $291,300.