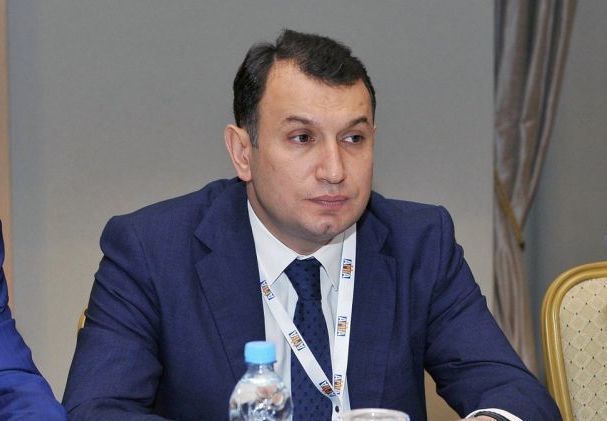 16:30 - 8.06.2023
---
June 8, Fineko/abc.az. Improvement of existing state support mechanisms and expansion of their application, as well as introduction of local tools will contribute to development of entrepreneurship in Azerbaijan in the coming period.
ABC.AZ reports that Deputy Minister of Economy Sahib Mammadov stated about this when delivering speech at the exhibition of local companies "Heydar Aliyev & Azerbaijani Entrepreneurship".
"The reintegration of the Karabakh region into the economic value chain, realization of the potential of the Nakhchivan Economic Region at a higher level will contribute to economic growth in the coming periods. State programs have been adopted to ensure development in both directions. Two industrial parks have been created in Karabakh. A package of benefits related to development of the liberated territories has been adopted. These are attractive steps for entrepreneurs who want to invest in these regions," the deputy minister said.
According to Mammadov, for Jan-Apr 2023, GDP growth of 3.1% was recorded in the non-oil and gas sector.
He pointed out that as a result of positive dynamics of foreign trade relations for the first 4 months of this year, exports increased by 6.5% up to $12 bn: "Exports of non-oil products grew by 21.2%. In the 1st quarter of this year, investments in the non-oil and gas sector increased by 51.7% against 2022."