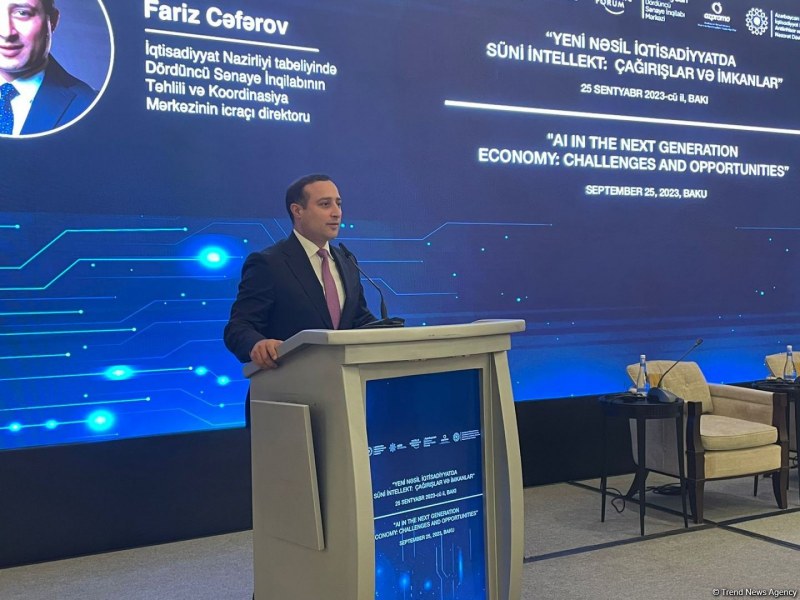 12:58 - 25.09.2023
---
September 25, Fineko/abc.az. "In Israel, great success has been achieved on delivery of goods by drones. We are cooperating in the direction of changing domestic legislation on the use of this technology in Azerbaijan."
ABC.AZ reports that Fariz Jafarov, executive director of the Center for Analysis & Coordination of the 4th Industrial Revolution under the Ministry of Economy, said this at event "Artificial Intelligence in the New-Generation Economy: Challenges & Opportunities" at the conference dedicated to the "Application of Technologies of the IV Industrial Revolution in the National Economy" within the Azerbaijan's Socio-Economic Growth 2022-26.
"In addition, we are studying experience of using drones in agriculture, the use of the Internet of Things, increasing labor productivity in agriculture with the Center of the IV Industrial Revolution of Colombia," he added.