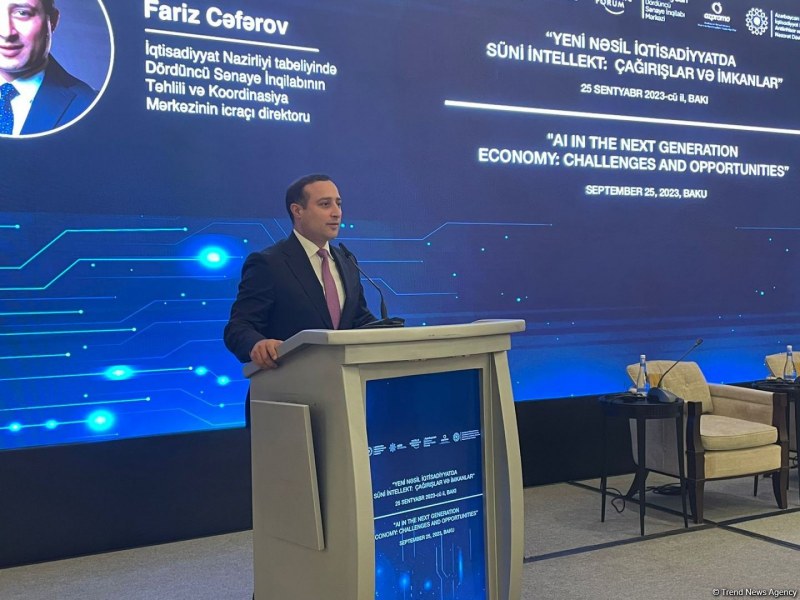 15:32 - 25.09.2023
---
September 25, Fineko/abc.az. Artificial intelligence is used in several directions in Azerbaijan.
ABC.AZ reports that Fariz Jafarov, executive director of the Center for Analysis & Coordination of the IV Industrial Revolution (4SIM).
"In Azerbaijan, artificial intelligence is used in football, wrestling, judo and other sports. In addition, drones are used in agriculture, face recognition and login to the system via ASAN Login on e-government portal have been introduced. In SOCAR and other industrial institutions, oil and gas organizations, implementation of various projects is carried out with the help of artificial intelligence and robots. In addition, goods are scanned at customs points and studied in detail using special computers and cameras. Work is underway to create a corpus of the Azerbaijani language, voice recognition, writing and responses to people using artificial intelligence in call centers, as well as to receive responses through special mobile applications based on generative AI. We are conducting various studies. We have established joint cooperation with other centers of the IV Industrial Revolution in order to introduce world experience in Azerbaijan," he said.