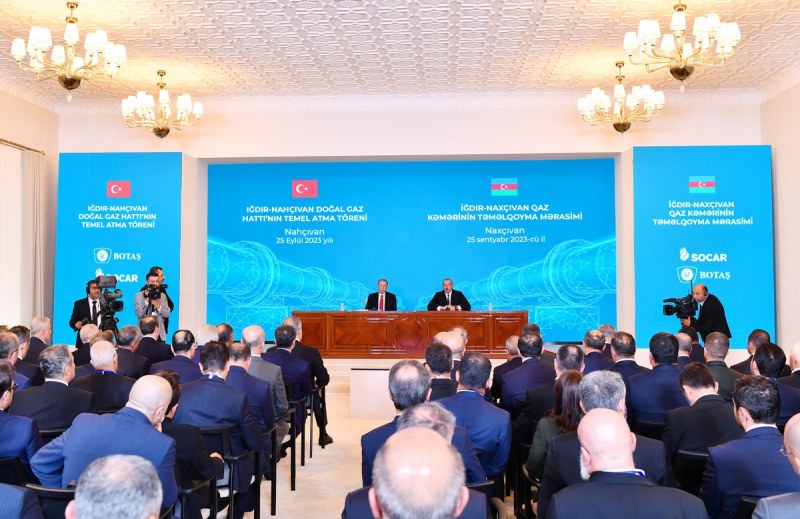 17:23 - 25.09.2023
---
September 25, Fineko/abc.az. In three days, the 3rd Turkish-Azerbaijani Energy Forum will be held in Nakhchivan with the participation of officials of Türkiye and Azerbaijan, as well as international organizations.
ABC.AZ reports that President Ilham Aliyev said this during a joint press statement with Turkish President Recep Tayyip Erdogan, who is on a visit to Nakhchivan.
"I am sure that the results of this forum will be successful. There is no gas, gasoline and oil in Nakhchivan, but there is sun. We have big plans for construction of solar power plants in Nakhchivan. If these plans come to fruition, Nakhchivan may become a green energy zone. Because there is great potential for construction of both solar and wind power plants, as well as hydroelectric power plants. In the future, it will be possible to export at least 1,000 MW of green energy from Nakhchivan to Türkiye," President Aliyev said.