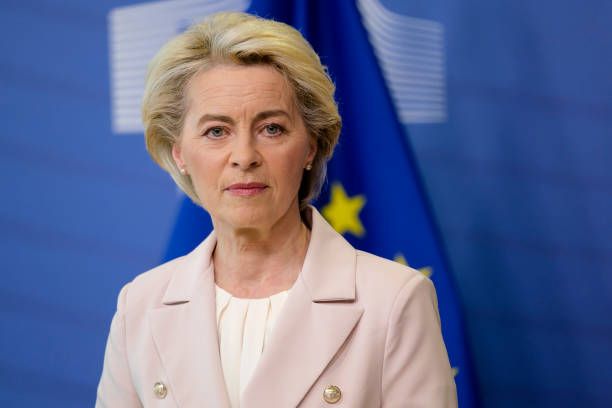 17:25 - 26.09.2023
---
September 26, Fineko/abc.az. European Union Commission's president Ursula von der Leyen delivered speech at the opening of the 2023 Green Course Summit in the Czech Republic.
ABC.AZ reports, referring to the foreign press, that in her speech, she noted that last year greenhouse gas emissions in Europe decreased by about 2.5%: "Gas emissions declined, and the economy grew by 3.5%. As our economy has grown, we have successfully reduced emissions."
Noting that for the first time in Europe, electricity production from wind and solar exceeded gas production, von der Leyen added that renewable energy sources not only benefit the planet, but also contribute to energy independence and increase employment.