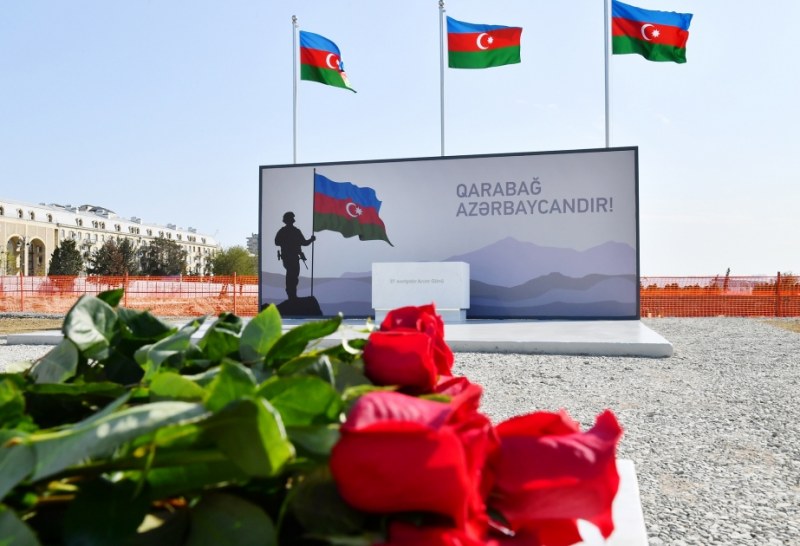 15:05 - 27.09.2023
---
September 27, Fineko/abc.az. The Victory Park, which is under construction on November 8 Avenue, will be located on an area of more than 9 hectares.
ABC.AZ reports that 44 arched elements were used at the entrance to the territory.
The arches will celebrate the beginning of the symbolic path to the Victory. The height of the entrance portal arch will be 44 m and width - 22 m. The names of the heroes of the Patriotic War will be engraved on the arch. The element of tree in the upper part of the arch will create a representation of growing Azerbaijan, prosperity, a symbolic road leading to a new life and Victory.
The date of the Victory will be marked on symbol "Iron Fist" to be installed at the main entrance to the Victory Museum. The "Iron Fist" will become a symbol of the unity of the Leader, the People, the State and the Army standing at the foundation of the Victory. The names of our soldiers and officers who became shahids during the First and Second Karabakh Wars will be engraved on the wall of the museum.