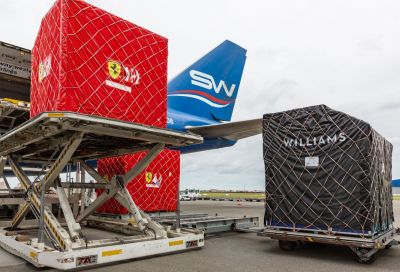 15:51 - 22 April 2019
---
April 22, Fineko/abc.az. Delivery of cargoes for holding Formula 1 Azerbaijan Grand Prix to the Heydar Aliyev International Airport in Baku started.
Flights from Shanghai and Bahrain delivered racing cars and equipment needed for their maintenance and organization of the competition.
Most of the cargo was delivered by Azerbaijani Silk Way West Airlines. The national air cargo carrier transports equipment not only for the Azerbaijani stage of Formula 1, but also for other competitions on different continents.
It should be noted that tires of racing cars are transported in special containers with a constantly maintained temperature of 20 degrees.
The Azerbaijan Grand Prix will be held from April 26 to 28, 2019. The race will take place against the background of the old town Icheri Sheher, silhouettes of the modern part of the city and the views of the seafront of the Caspian Sea.