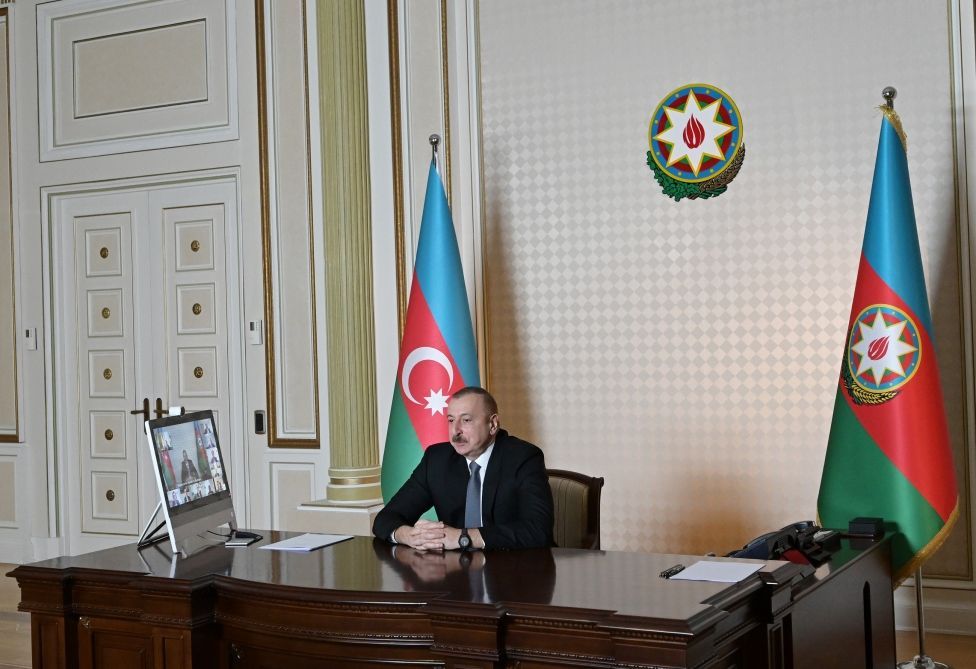 11:57 - 29 April 2020
---
April 29, Fineko/abc.az. A video conference was held between President Ilham Aliyev and Suma Chakrabarti, the president of the European Bank for Reconstruction & Development.
ABC.AZ reports that a range of important issues were discussed during the videoconference.
President Aliyev noted that Azerbaijan is interested in financing jointly with the EBRD projects to improve the irrigation system in the agricultural sector.
"In 2019 our country encountered a very serious drought. This year, there is also a serious drought. I've established a state commission for this purpose. In some cases, our water loss makes 40-50%. We're ready to allocate our own funds for these ends," the country's leader stated.
President Aliyev also underlined that Azerbaijan is ready to discuss the matter of commercialization and partial privatization of state-owned enterprises with the EBRD.