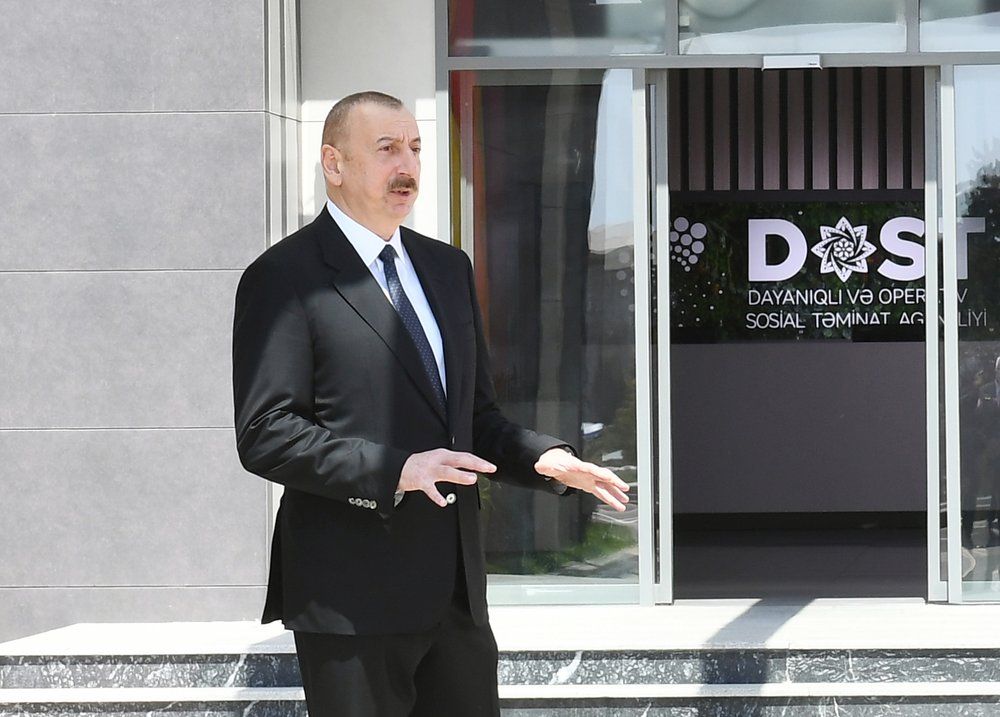 17:51 - 19 May 2020
---
May 19, Fineko/abc.az. Azerbaijan is also a leader in this area, and the launch of DOST Centers is a clear manifestation of the work done in the social sphere and the ongoing reforms.
ABC.AZ reports that President Ilham Aliyev said this in an interview for TV channel AZTV.
The head of state noted that the third center is already being opened, and the activities of the first two centers are very successful.
The approval rate of citizens has reached 96%: "The services rendered here are, of course, a great innovation in the field of social security, and it is no accident that several countries have already contacted us in connection with this experience, and Azerbaijan is ready to share its experience. In general, it is planned to launch more than 30 centers. I hope DOST centers will start functioning in Baku and throughout the country in the next few years. At the same time, jobs are being created here. As I was informed, more than 130 jobs are being created in this DOST Center, including drawing of volunteers. The provision of more than 130 services includes almost all social services. Thus, the activity of these centers will provide comfort for people, at the same time, an important step towards transparency has already been justified. In addition, the innovations applied here are fully consistent with our vision for the future. As innovative development is one of the main directions of our policy. Of course, DOST Centers operate on the basis of these innovations, and additional steps are planned in the future in this direction."