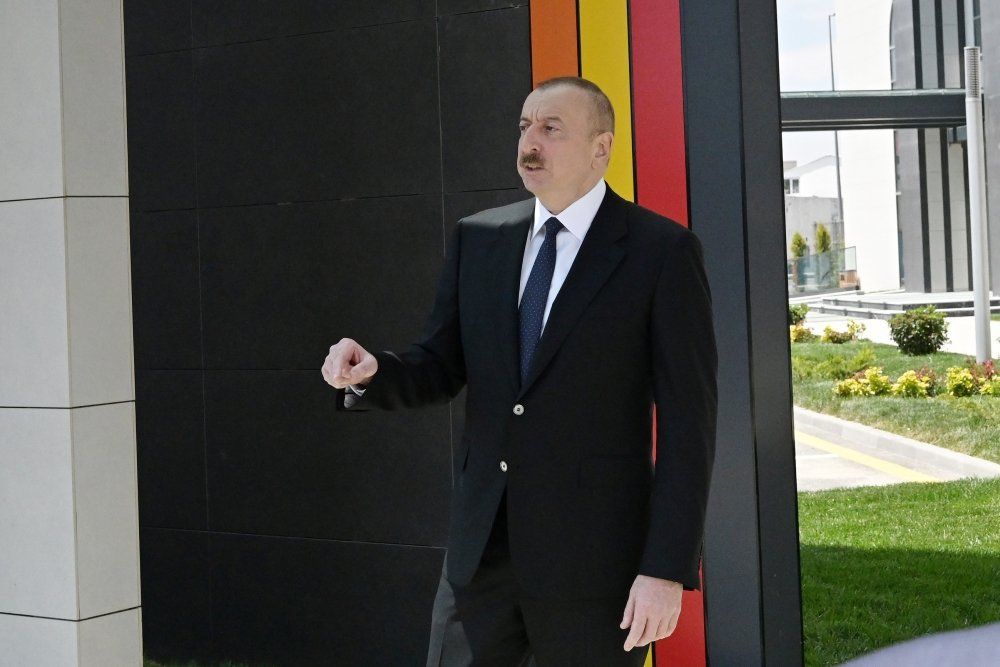 18:10 - 19 May 2020
---
May 19, Fineko/abc.az. The number of apartments and houses transferred to the families of martyrs has reached a record limit - 1,500 martyr families will be provided with houses and apartments.
ABC.AZ reports that President Ilham Aliyev said this in an interview for TV channel AZTV.
The head of state said: "I hope all martyr families will be allotted houses by the State for a maximum of two years. At the same time, we also allot cars both to families of martyrs and veterans of Karabakh War.
To date, more than 6,000 passenger cars have been given, this year it is planned to give 400 cars. My many meetings with the families of the martyrs are, of course, very important for the society and for the families of the martyrs. We bow our heads to the memory of the martyrs and must confirm our work not only in words, but also in deeds," the president said.
According to President Aliyev, the number of apartments allotted to 7,600 families of martyrs will reach 9,000 this year.