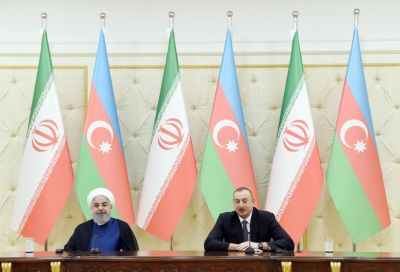 16:42 - 29 March 2018
---
March 29, Fineko/abc.az. Azerbaijan and Iran have decided on the directions for further cooperation.
Azerbaijani President Ilham Aliyev said during the Azerbaijani-Iranian business forum in Baku that one of the issues pending solution is cooperation in the banking and financial sectors.
"The relevant assignments were given yesterday, and I am sure that until the next meeting this issue will find its solution," the head of state said.
Ilham Aliyev also noted that the main issues on the agenda for the next stage are issues of joint activities in the energy sector and increase of trade turnover.
"Yesterday we signed a memorandum on cooperation in the field of developing blocks of fields in the Caspian Sea and this decision is of historic importance," the head of state said.