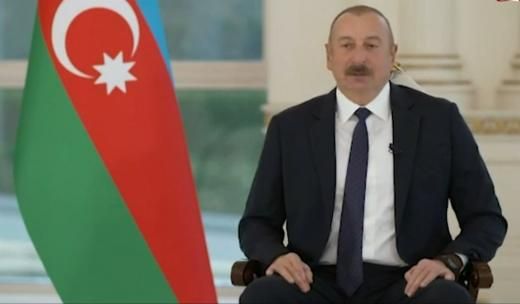 11:50 - 13.01.2022
---
January 13, Fineko/abc.az. We regularly raise salaries. For example, if we look at the history of the past 10 years, we can see how much the minimum wage has been increased. Are we content with that? Of course not! But we must do everything possible.
ABC.AZ informs that President Ilham Aliyev stated about this in an interview for local TV channels.
The country's leader underlined that comprehensive measures are being taken to improve people's social well-being, and the increase in salaries and pensions is only a part of this.
"There are other tools too, and we are using them. The people of Azerbaijan can rest assured that we will channel any additional funds raised primarily into social issues. As I mentioned, the tax authorities have already collected 1.4 billion manats above the forecast, and a social package worth 1.5 billion manats were immediately implemented. In other words, all additional funds raised were spent only on social projects, which once again shows how much importance we attach to the social sphere," President Aliyev added.