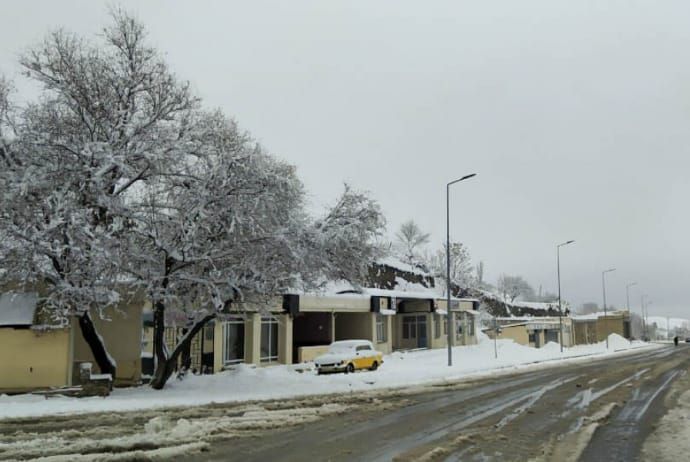 11:43 - 14.01.2022
---
January 14, Fineko/abc.az. Heavy snowfall, which began last night in the Shemakh and Ismailli districts, created traffic restrictions on roads inside the country and within the districts.
ABC.AZ reports that snowy and foggy weather created difficulties in the movement of cars on the Ismayilli-Muganli and Pirgulu roads, on the Agsu pass, more than 50 cars remained on the roads since the night, people had to walk.
Icy conditions are expected tonight, and for this purpose, work on clearing snow, sprinkling the road with sand and salt is underway.
15-20 cm of snow fell in Ismailli and Shemakha districts, and 25-30 cm in remote villages located in mountainous areas. Currently, precipitation continues.