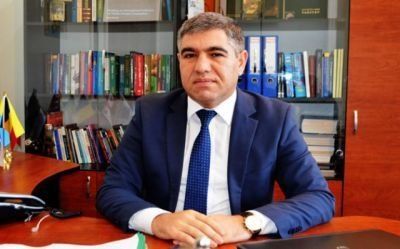 11:45 - 11.02.2022
---
February 11, Fineko/abc.az. "One of the most frequently asked questions after the indexation of pensions relates to whether persons who have been assigned a pension with a superannuation can take advantage of this opportunity. Speech is mainly about retired military personnel, law enforcement officers, civil servants. Currently, the number of citizens of this category is 99,000 people. Even more questions arise in connection with the indexation of pensions for retired servicemen and the increase in pensions."
ABC.AZ informs that MP Vugar Bayramov wrote about this on his Facebook page.
He noted that in accordance with the Law on Labor Pensions, since the pensions of these categories of pensioners are formed outside the insurance principle, the indexation does not apply to the total amount of their pensions.
"Nevertheless, the president-signed decree on additional measures in the field of social protection of labor pensioners will allow in 2022 to provide state support to these persons and annually increase the total amount of pensions. This means that in 2022, servicemen who retired as soon as possible, including law enforcement officers, civil servants will also be able to receive financial assistance in the form of pension increases," the MP said.