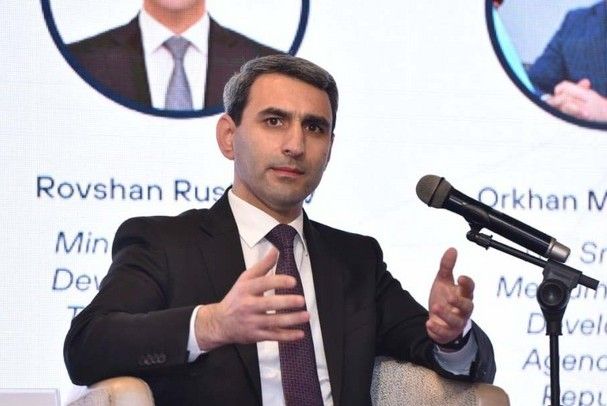 15:40 - 8.12.2021
---
December 8, Fineko/abc.az. The 5th International Banking Forum has been held in Baku.
ABC.AZ informs that a number of officials delivered speech at the event.
Speaking at the forum, Deputy Minister of Digital Development & Transport Rovshan Rustamov noted that by the end of 2024, the entire territory of Azerbaijan will be provided with the Internet.
He noted that the Ministry of Digital Development & Transport has upgraded the necessary Internet infrastructure to ensure stable cashless payments.
"85% of the population has access to the Internet, and this is many times higher than in a range of other countries. We have launched megaprojects to provide Internet not only to cities, but also to districts of the country by the end of 2024. About 700 settlements without Internet access will be provided with Internet. We approach this project as a strategy. Remote settlements are not sustainable for business creation, and we want to equate these settlements with cities," he said.