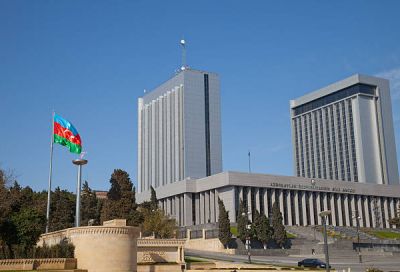 13:06 - 22 May 2018
---
May 22, Fineko/abc.az. The Azerbaijani parliamentarians discussed the Draft Law on State Budget today.
Azerbaijan's Deputy Finance Minister Azer Bayramov has stated that as a result of economic reforms in the country, macroeconomic stability and economic growth have been ensured.
"Last year, country's economy received additional foreign currency and it was secured financing of foreign liabilities. Foreign trade grew by 12.3%, commodity exports by 18.1%, non-oil exports by 24.4%, and foreign exchange reserves by $4 bn up to $41 bn," the deputy minister said.
State Budget 2017 revenues were met by 98.5% and amounted to AZN 16.517 bn. Last year's budget expenditures were implemented by 98.1% up to AZN 17.595 bn.
Revenues of the consolidated budget for 2017 were fulfilled by AZN 24 bn or 104.8%, expenditures by AZN 25 bn or 82.4%. Deficit of the consolidated budget amounted to AZN 1.1 bn that made up 1.6% of GDP and 9.5% less than forecast.
Milli Majlis endorsed the Bill on execution of State Budget 2017.