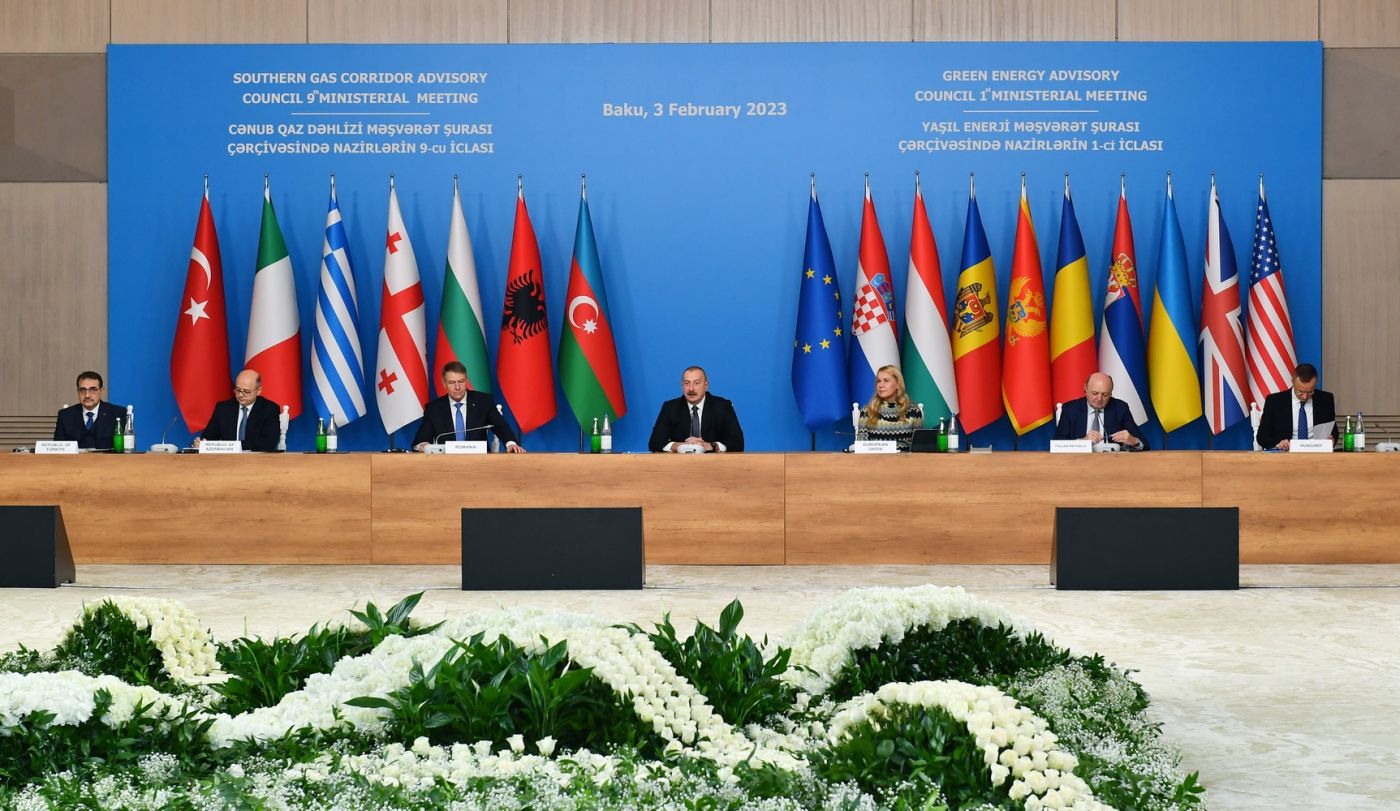 11:36 - 3 February 2023
---
February 3, Fineko/abc.az. Energy security is also a matter of national security. We are working in the field of building new routes and attracting new resources. Now we see that this is as important as ever.
ABC.AZ reports that this opinion was expressed by President Ilham Aliyev, speaking in Baku on 3 February at the 9th Ministerial Meeting within the Southern Gas Corridor Advisory Council and the 1st Ministerial Meeting of the Green Energy Advisory Council.
"It is noteworthy that we have not lost time. There have been certain failures in the implementation of the SGC. But in general, we tried to complete it as soon as possible. And now we are already talking about its expansion," the head of state stressed.