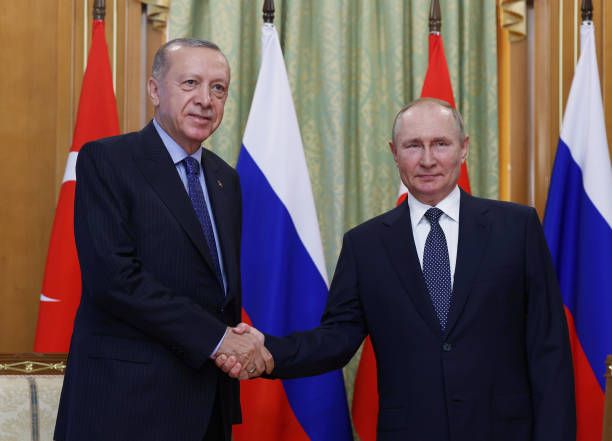 17:41 - 5.08.2022
---
August 5, Fineko/abc.az. The meeting of Turkish President Recep Tayyip Erdogan with Russian President Vladimir Putin has begun within the one-day working visit of the Turkish leader to Sochi.
ABC.AZ reports with reference to the Turkish media that Erdogan stated that his bilateral meeting with Putin is very important and will open a new page in Turkish-Russian relationships.
He emphasized that the Syrian issues they will discuss will be of great importance for the region. Erdogan added that cooperation in the energy sector will also be covered.