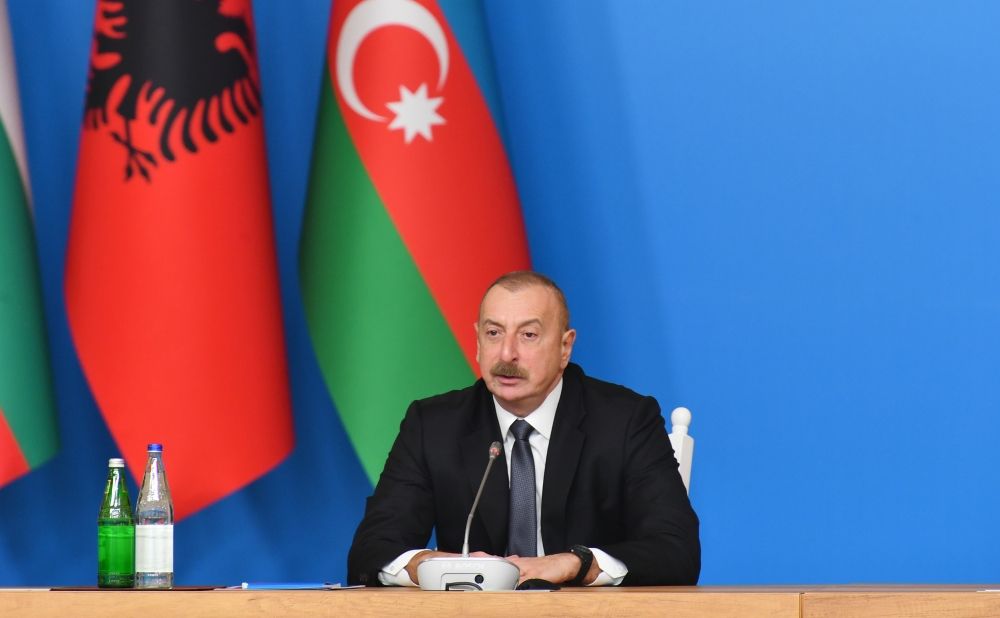 12:44 - 3.02.2023
---
February 3, Fineko/abc.az. Two important events took place in December from angle of energy security. Azerbaijan and Romania signed an agreement on gas supplies. Gas supply will start soon. Thus, Romania joins the group of countries of the Southern Gas Corridor.
ABC.AZ reports that President Ilham Aliyev said about this when delivering speech in Baku on 3 February at the 9th Ministerial Meeting within the Southern Gas Corridor Advisory Council and the 1st Ministerial Meeting within the Green Energy Advisory Council.
Recalling that the Agreement on Strategic Partnership in the Field of Green Energy between the governments of Azerbaijan, Georgia, Hungary and Romania was also signed in Bucharest last December, the head of state noted: "This is a common synergy of our efforts. We are opening a new page in the field of energy security. These were important events. And in January, we signed the Memorandum of Understanding with Hungary in the field of gas supply. Thus, we are increasing the number of our team members."