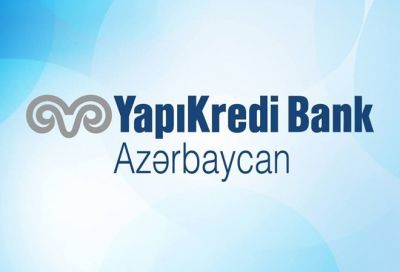 10:47 - 5 April 2019
---
April 5, Fineko/abc.az. The new subbranch of "YapıKredi Bank Azerbaijan" CJSC "Sulutepe" started its activities on April 1, 2019 as part of the "Coca-Cola İçecekAzərbaycan" company. "Sulutepe" is a subbranch intended for more efficient and secure banking operations of "Coca-Cola İçecek Azərbaycan" company.
"Sulutepe" subbranch will operate in the summer months, from April 1 to October 31, from Monday to Saturday from 10:00 to 23:00, and in the winter months, from November 1 to 31st March from 10:00 to 19:00.
Besides that, 8 branches of "YapıKredi Bank Azerbaijan" CJSC are functioning in Baku and Sumgait. Among them are the "Main Customer Service Department", "28 May", "Sabail", "Ahmedly", "JafarJabbarly", "NarimanovMetropark", "MemarAjami" in Baku, and "Sumgayit" branch in Sumgait city. Along with this, the bank has 28 ATMs and about 2000 POS-terminals.
It should be noted that "YapıKredi Bank Azerbaijan" CJSC is a member of a banking group operating in 17 countries of the world. The bank, whose main shareholders are UniCredit (Italy) and Koç Holding (Turkey), along with international experience in the banking sector in Azerbaijan and branches, offers its customers a wide range of banking services through products * 0444 Call Center and Internet / mobile Banking in 7 / 24 mode.