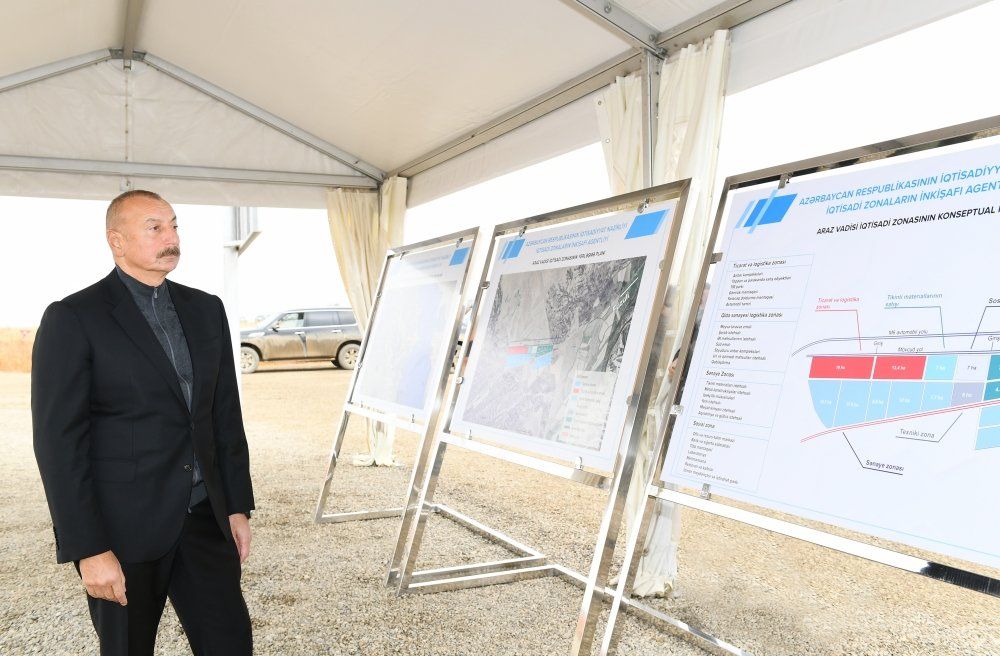 12:58 - 5 October 2021
---
October 5, Fineko/abc.az. On 4 October, President Ilham Aliyev laid the foundation of the Araz Valley Economic Zone Industrial Park to be created in the East Zangezur Economic District.
ABC.AZ reports that the head of state was informed about the industrial park.
The industrial park to be created in Jabrayil district will occupy an area of 200 hectares. The territory will be divided into agricultural, industrial, social and technical zones. It is planned to create a logistics and shopping center, warehouse complexes, wholesale and retail trade facilities, customs, gas stations, as well as repair points for automotive and other equipment.
The industrial park provides for the organization of enterprises for the production of cladding and insulation materials, various additives, metal structures for construction.
It is also planned to build enterprises for the packaging of agricultural products, the production and processing of canned fruits and vegetables, dairy and meat products, the production of wine, feed, fertilizers, sericulture enterprises, cold storage, the creation of small production and service areas on the territory of the park.