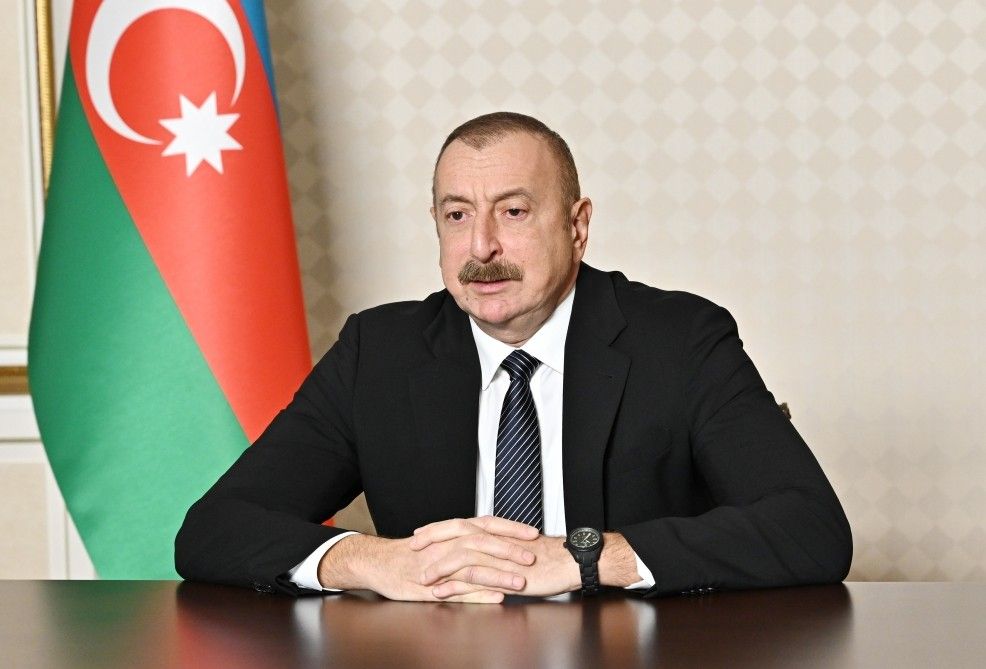 17:43 - 17 November 2022
---
November 17, Fineko/abc.az. You mentioned your visit to Armenia and that you received a message of peace from the leadership of that country there. We heard them throughout the entire period of the occupation, but they were insincere.
ABC.AZ reports that Azerbaijani President Ilham Aliyev made the above-said statement on 17 November during a meeting with the delegation led by EU Special Envoy for the Eastern Partnership Dirk Schubel, which included officials of the EU and a number of Eastern Partnership member countries.
"We also wanted peace, but we also wanted to return our lands. And they wanted peace without returning the land. That was the difference. Thus, we were forced to resolve the conflict by force, and then by political methods. I think their current conversations about the world are a kind of manipulation. As if they really wanted it, they would have responded to our offer. It was we who proposed to start negotiations on a peace agreement immediately after the end of the war. This is a rare case in world history when a country whose territory has been under occupation for many years, restored justice by force, defeated the enemy and expelled him from his land, offers peace. We have proposed this despite the destruction and devastation of our territories by Armenia and the suffering inflicted on Azerbaijanis," the head of state said.